The Medical Futurist | June 27, 2019
The digital health market is extremely volatile: start-ups show up, promise to disrupt the entire health scene, but go down just as fast having not received the necessary funding. Others change their profiles, partner with big pharma companies or lose the battle with another venture providing a better technology. Not to speak about the hype, buzzwords, and overmarketing, which calls for careful consideration. In spite of all the challenges, The Medical Futurist team is working tirelessly to stay ahead of the turbulent market changes and bring you the Top 100 Companies In Digital Healthin an e-book every year.
Real-world needs in our focus
This year, we posed the question not just what the features are to gain ground on a turbulent digital health market, but what the key is for a company to remain a significant player for a longer time. We found that if a venture, start-up, or enterprise comes up with a solution that addresses a real-world need, it will definitely find its place on the digital health market for many years. Of course, 'real-world need' is a fairly broad category, but it basically means touching upon a patient need or a healthcare issue that has not been solved before in any other way.
'Real-world needs' require solutions that put humans in the center of care, that are accessible, sustainable, take into account the diversity of our communities and cater to every special need. That's why we appreciate the 'femtech' revolution, which started to unfold in front of our eyes in the last couple of years, with digital health companies that aim to solve issues that were pushed to the background before. That's why we welcome easily accessible and cheap solutions brought to low-resource regions or to developed countries as reverse innovations. Or that's why we bow our heads before companies that cater to people's special needs, no matter whether that means making the lives of people with autism or disability better. And finally, we cannot fail to mention those ventures that make healthcare more sustainable and optimize resources in order to try to ease the burden on our dearly loved planet Earth.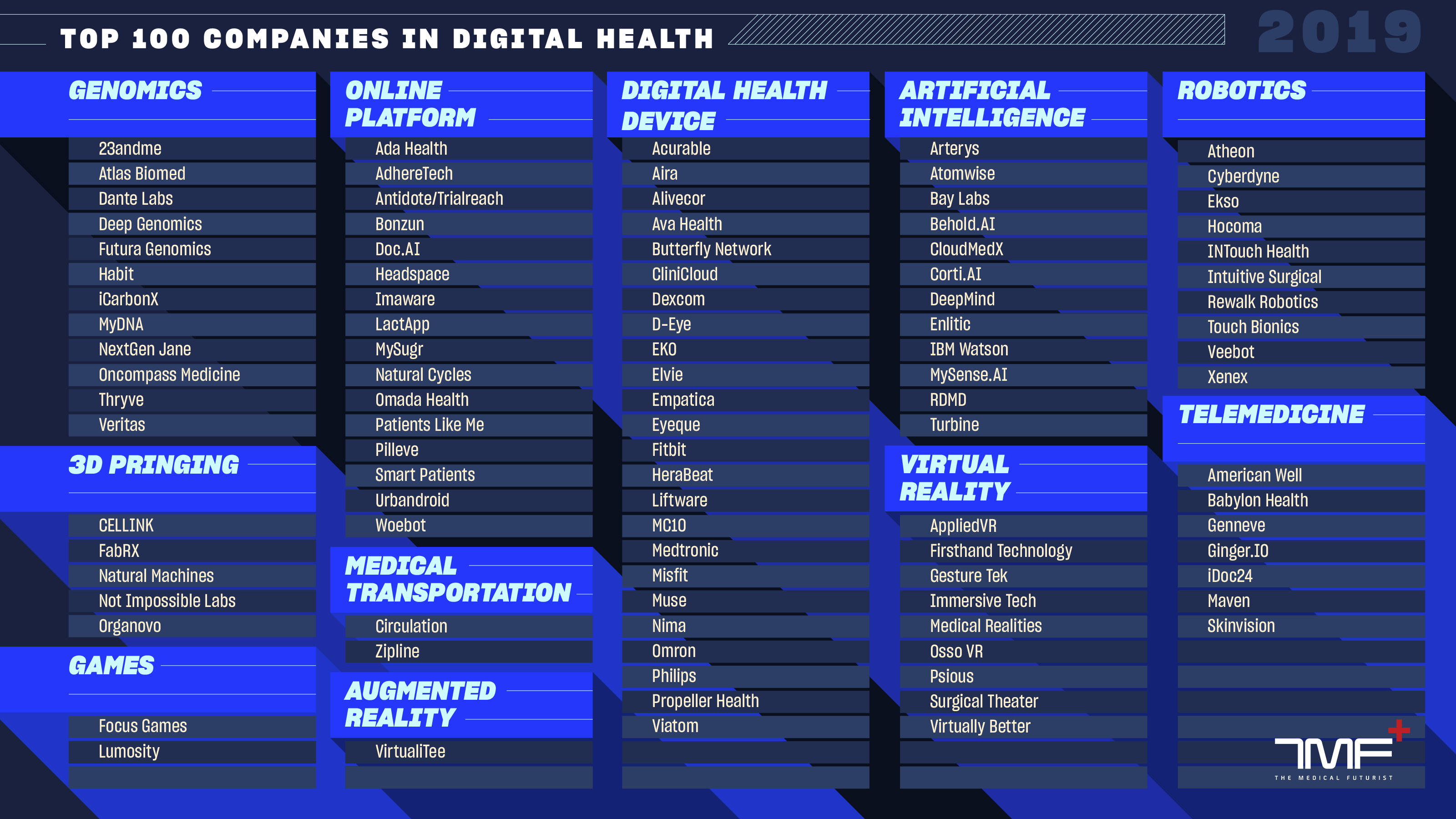 Saviors for better healthcare unite!
What kind of companies are we talking about? Let's take a sneak peek into the women's health arena. For example, Bonzun developed a digital midwife, which it aims to bring to developing countries to save the lives of mothers; or NextGen Jane aims to detect early biomarkers for endometriosis, cervical cancer, or other conditions through blood squeezed out of the tampons that women send back to them.
When looking at accessible solutions, we appreciate the work SkinVision is doing, which lets users connect to a vast dermatology database as well as real dermatologists via one tap on the phone; or Babylon Health, which brought its telemedical solution to Rwanda. On that note, Zipline has to be mentioned, which introduced its medical drones in the above mentioned African country before bringing it to the U.S. Reverse innovation at its best!
Regarding sustainability, there is no better example than Circulation, which enables non-emergency medical transportation via its platform optimizing medical processes. And finally, when looking for companies who cater to special needs, we have to mention ReWalk Robotics, which is developing exoskeletons that enable people with disabilities to use their limbs for walking again; or Pilleve that wants to help people struggling with opioid abuse through an integrated pill bottle to adhere to their treatment.
We believe that catering to 'real-world needs' is the feature that makes digital health companies stand out and this is how digital health companies can make the world a better place.
Read the Top 100 Companies In Digital Health (TMF publication)