The Medical Futurist | July 23, 2019
Did you know that up in the North in Alaska, patient records can only be transported on a sled with a Husky team if the internet connection is down? It could take around 30 days for them to reach the main city, Anchorage. Did you know that in Vanuatu, transporting a patient to the main hospital could mean a 4-6 hour boat ride? Or that the remote village of Supai in the Grand Canyon might only be accessible on horseback? Here we collected the most remarkable examples where telemedicine can truly make a difference.
Connections matter
Telemedicine promises to fulfill a natural demand in the digital age: how to bring patients and doctors closer to each other without the need to lose long hours through traveling but gain all the benefits of healthcare. It offers a chance to get in touch, ask questions and receive responses for issues that need to be answered immediately.
It's valuable not only for patients who will not need to travel long hours to visit their GP but also for medical professionals who serve in remote communities. Usually, small villages or sparsely-populated areas have one doctor or nurse for all kinds of problems who cannot turn to anyone for advice. Thus, beyond offering immediate medical relief, telemedicine, through instant and digital communication, can become a bridge for skill transfer, too. And overall, it can balance out inequalities in care services that present when it comes to remote communities and densely populated, urban areas.
1) Telemedicine could impact the life expectancy of Inuit people
Statistics show that disparities in providing care services to Canadians who live in the North have had a major negative impact on their life expectancy. Indigenous people, such as the Inuit, have an average life expectancy that is 11 years lower than the rest of Canadians. Beyond significant social factors, a low population density within a vast and remote territorial expanse have contributed to this inequality in health status. Remote northern Canadian communities typically have community health clinics staffed by nurses who practice with the support of off-site family physicians located in regional health centers. Physicians visit remote clinics from time to time, but the system basically relies on air transport for accessing specialists.
Telemedicine can significantly change the practice and provide better care to Inuit communities. Ole Eichhorn, InTouch Health's CTO told The Medical Futurist that they have a physician group using their technology who serve Inuit populations living in the Arctic. Many of these people live in cities which are completely inaccessible except via dog sleds and seaplanes landing on ice. Bringing emergency medical expertise to these communities via telemedicine has been life-changing, and without exception, they have embraced it.
2) In Alaska, telehealth is an alternative to dog sleds
The northernmost part of the United States battles the same problems as Canada: large areas with low population densities – and thus a very sporadic health care network. Small villages in Alaska often don't even have a nurse practitioner, not to speak about doctors. Moreover, as a back-up plan for the broadband internet connection, healthcare providers say in case of emergency, they must load up patient records on a sled with a dog team and make the 30-day journey to Anchorage.
Thus, Alaska seems to be another area where telemedicine can be the solution bridging patients with doctors or practicing nurses with specialists. Fortunately, locals recognized some years ago, so telehealth services have already been present in the area for more than two decades and the Alaska Native Tribal Health Consortium has been offering its telehealth services since 2001. Through telehealth consultations, people can remain in their home communities while accessing high-quality care providers and specialists in urban centers – usually not available in rural areas.
3) Broadband instead of boats in Vanuatu
In the small island nation of Vanuatu located in the South Pacific, it could take a 4-6-hour boat ride to get to the main healthcare facility, the Lolowai Hospital. Moreover, until recently, in certain remote villages in Vanuatu, such as in Naviso, patients in need of emergency medical treatment had to be carried by stretcher up the 500-meter incline and across Maewo island to the nearest hospital.
In 2016, the struggles significantly eased with the arrival of a high-speed internet connection and the country's first telemedicine system connecting remote nurses to physicians. The government-supported telehealth network mainly connects physicians and specialists to local nurses offering telemedical consultations and learning opportunities. The new system saved the life of a pregnant woman already after its introduction: the nurse could provide the appropriate care to the patient right after connecting with a doctor via Facebook.
4) The Havasupai tribe needs telemedicine
The Havasupai tribe lives on the floor of the Grand Canyon in an extremely isolated area that is only accessible by horseback, helicopter or an 8-mile hike – with a trailhead that is 67 miles to the nearest town. Besides the 398 people who live all year long in the village of Supai, the community and its waterfalls attract 35,000 tourists a year, which requires the ability to provide efficient healthcare and emergency services.
While the tribe has recently secured a 30 megabits-per-second connection to be able to provide online education and later on, telemedical services, Ophelia Watahomigie-Corliss recently urged more effort from the U.S. government to help the tribe applying the latest technologies. Their first plan is to expand the broadband connection to the whole village, and then provide emergency communications throughout the canyon, connect an online charter high school and allow for telemedicine in the new clinic. That would certainly bring the area to the 21st century for example by making riding patients to the nearest medical facility on horseback unnecessary.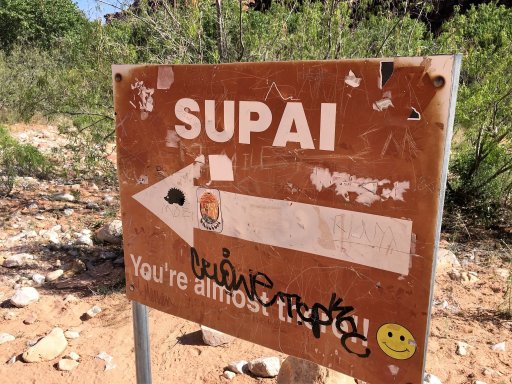 5) How do captains handle medical emergencies?
A ship traveling hundreds of miles away from the shore naturally needs to be the point of care when it comes to medical emergencies as there's literally nothing around except deep blue water. However, a study published in 2013 in the International Maritime Health journal, which sampled 23,299 commercial ships with 420,000 crewmembers, found that one in five ships is forced to divert course for medical reasons each year, at a total cost of $168m to the industry. This also means that sea vehicles don't necessarily have the equipment for treating crew members on the spot.
The same study found that quick access to on-board telemedical equipment can not only put the crew's mind at ease, but it can also help identify up to 20 percent of preventable cases that do not warrant a diversion. In spite of the obvious benefits of telehealth in the case of seafarers, the overall development of such services is in its early stages. However, maritime physicians in Alaska, for example, are already treating sailors and fishermen using a telemedical platform. In the future, we hope that the number of maritime telehealth services will increase and no seafarer has to worry about their health on board.
As the above examples show, in most of these remote areas, telemedicine presents itself as a highly positive and viable alternative compared to transporting patients or medical knowledge through air, sea, or snowy land routes. This also means that in these areas, telehealth services can alleviate the lack of appropriate medical services and thus the inequalities compared to urban settings. That's why we hope that more and more remote areas will recognize the potential in digital health technologies, such as telemedicine, and urge (local) governments and respective authorities to support the implementation of these services, which truly serve the greater good.